Patient-Centered Medical Home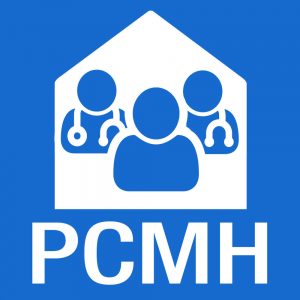 Carolina Family Health Centers, Inc. is a recognized Patient-Centered Medical Home (PCMH). With this designation from the Agency for Healthcare Research and Quality (AHRQ), Carolina Family Health Centers, Inc. follows a model that puts our patients at the forefront of care, encourages strong relationships between our patients and their clinical care teams, and improves overall healthcare quality and experiences.
As a Patient-Centered Medical Home, Carolina Family Health Centers, Inc. follows five key foundations for patient care.
1. Comprehensive Care
We provide comprehensive care by addressing as many healthcare needs as possible for our patients, including medical, dental, and mental health care, prevention and wellness, acute care, and chronic care.
2. Patient-Centered Care
Our patients are at the center of our care teams. We recognize that each patient's needs are unique as are their culture, values, and preferences. We partner with our patients and their families to ensure they have the knowledge and tools to be active participants in their care plans and in managing their own care
3. Coordinated Care
With our team-based approach to care, each patient is assigned to a healthcare team, led by the primary care provider. Other members of the team might include a behavioral health clinician, a pharmacist clinician, a nurse, a nutritionist, and a care coordinator. The team collaborates and coordinates care to maximize results to the benefit of each individual patient. We also bring in resources outside of our organization when needed to reach the healthcare goals of our patients.
4. Accessible Services
We strive to be as responsive as possible to the needs of our patients and make our services easy to access by offering extended clinical hours, walk-in and same-day appointments, transportation assistance, and more.
5. Quality and Safety
At Carolina Family Health Centers, Inc., "…care with excellence, where patients come first" is an expectation in all programs, for all staff. We have an unwavering commitment to quality and quality improvement which is achieved by using evidence-based medicine, continuous monitoring of performance measurements, and soliciting and responding to patient experiences and feedback.
View CFHC's 2023 Quality Metrics